Our child's facial expressions reflect the emotions they are feeling.Let the child draw facial expressions with white chalk to the shadow, and then look at their own shadow.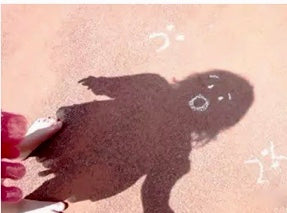 The shadow has a variety of facial expressions. This shadow looks angry, the next one is sad etc, which helps kids to understand emtions such as  joy, anger, and sadness.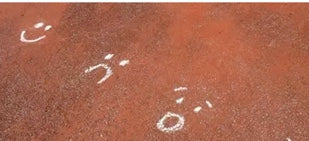 We can also say a specific facial expression and let the child walk to the corresponding one.