Create A Rainbow With A Marrior
We sometimes can see the rainbow after the rain. But if it does not rain, is there a way to see a rainbow? We can experiment and observe the spectrum of sunlight, and create a rainbow!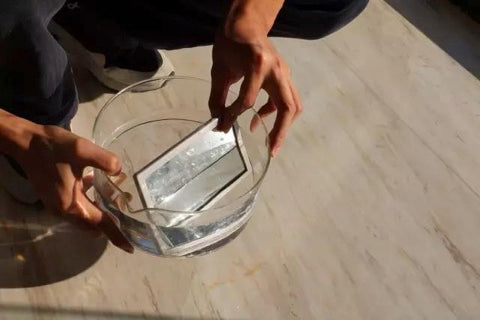 We have to find a mirror and fill the container with water. Put the mirror in a sunny place, half of the mirror immersed in water, half exposed. In fact, the most important thing is that the mirror and the liquid surface have a contact angle.
You can position the marrior and adjust the angle to make the rainbow. Compare which effect is good when the mirror and the liquid surface showing an obtuse angle or an acute angle
Try to make one yourself. Your child will undertand how a rainbow works.